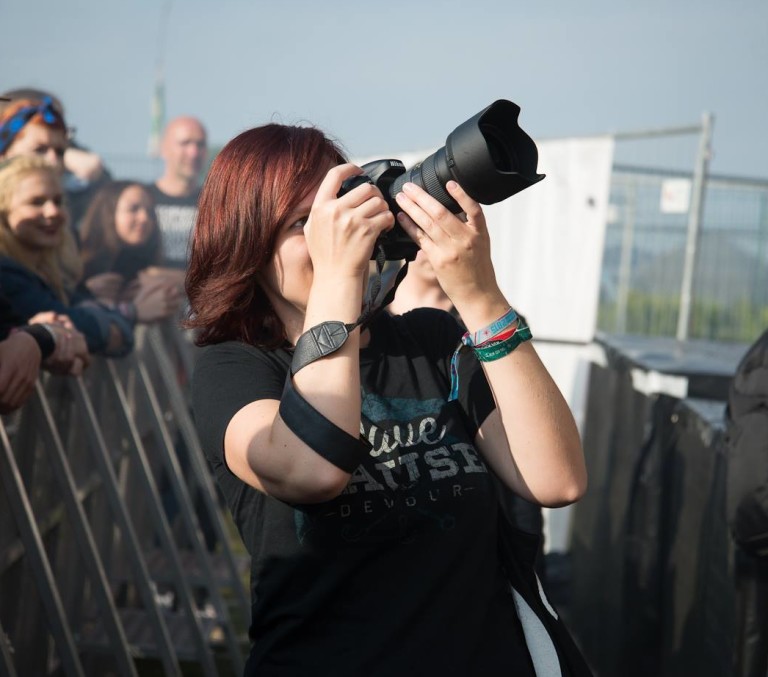 Hi, I am Adina Scharfenberg
 … a freelance concert and event photographer from Berlin, Germany.
Photography is my passion. Music is my passion. Why not combine both? For as long as I can remember, I've been taking pictures at concerts.
For many years now I've been taking professional photos of concerts and festivals. Even after doing this almost  500 times I am still very passionate about this job.
I am very experienced in shooting them, in small clubs or large halls, acoustic shows or festivals. My aim as a music photographer is to capture the energy of the performer, either through live shows or portraiture of bands.
Fotocredit: Steffen Neumeister
Why choose an experienced concert photographer?
In a day and age where everyone carries a cell phone with a relatively powerful camera in it, everyone can be a concert photographer. But, for bands and publications that want to display high-quality imagery, often in low-light situations, it really requires a trained, professional photographer to get good photos. Someone who knows how to use the lighting, setting, and energy of the room to capture the exact right moment to display.
Fans and artists receive a beautiful summary to look back on the show.
Photos are highly suitable for promotion of future performances.
I'll make sure my presence is noticed as little as possible.
Photos will be delivered soon after the show via a download link or Dropbox.
Interested? Have some questions? Contact me!
I am available for live shows, promo shoots, portraits and brand partnerships.
Do you like my work and you are interested in working with me?
Have an idea?
Want to use my photos?
Simple just want to get in touch ?
Contact me here by filling out the form, via social media or via email.