Photographing a music festival is more than just taking a few photos. A festival photographer needs to have a specific set of skills to get the best shots.
It is important to create a visually stunning summary of the day where the performance on stage, the vibe, the location and the experience of the guests are the key. The challenge is to capture the highlights at the perfect moments.

Festivals are the hardest work as a photographer, but also the most fun.
You get to do what you love – shooting bands, a lot of bands. Being close to the musicians you like and respect, in the photo pit or sometimes on stage.
What a lot of people don't see, maybe don't want to see, are the long days in the weather – raining cats and dogs, baking hot or freezing cold. Running from stage to stage. Trying to find time to eat (and sometimes just trying). Pressure of getting the photos you want. Backing up the photos and editing them til the next day.
But I wouldn't change it for the world!!!
Here are some of my favorite shots, taken at Highfield Festival in Großpösna, Kosmonaut Festival in Chemnitz, Lollapalooza in Berlin, Rock im Park in Nürnberg, Noisehausen in Schrobenhausen, Tempelhof Sounds in Berlin, Fritz Deutschpoeten in Berlin, Lost Evenings in London and Berlin, Stars For Free in Berlin, PxP Festival in Berlin, Kosmos Chemnitz, Pure & Crafted in Berlin, Teichrock Festival Bad Salzdetfurth, Reeperbahn Festival in Hamburg, Vainstream Rockfest in Münster, Rock am Beckenrand in Wolfshagen, Nah Am Wasser in Münster, …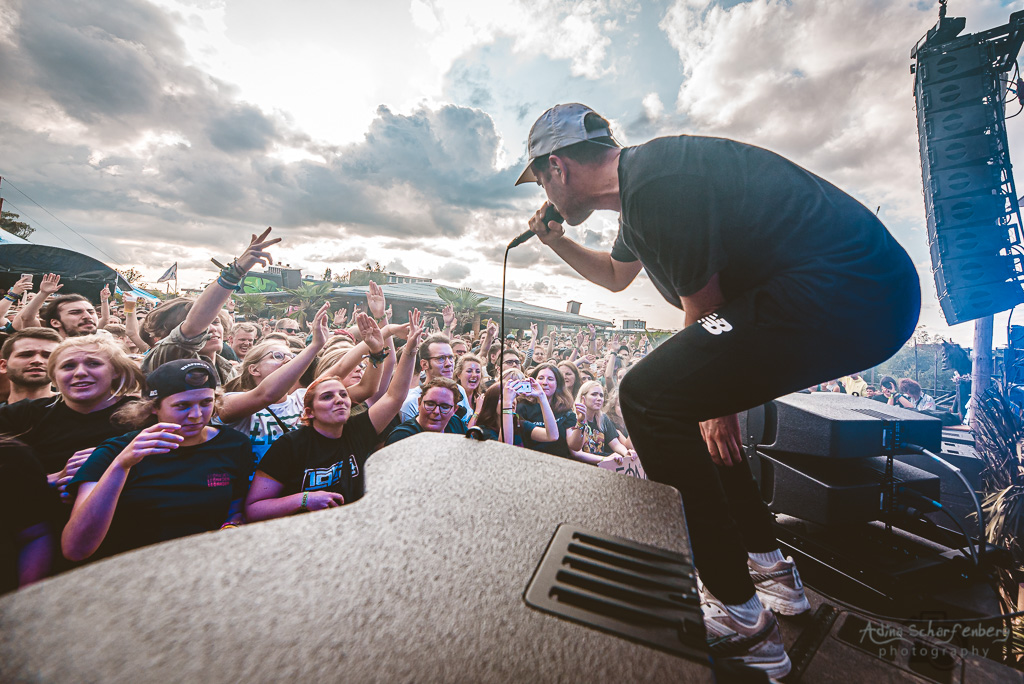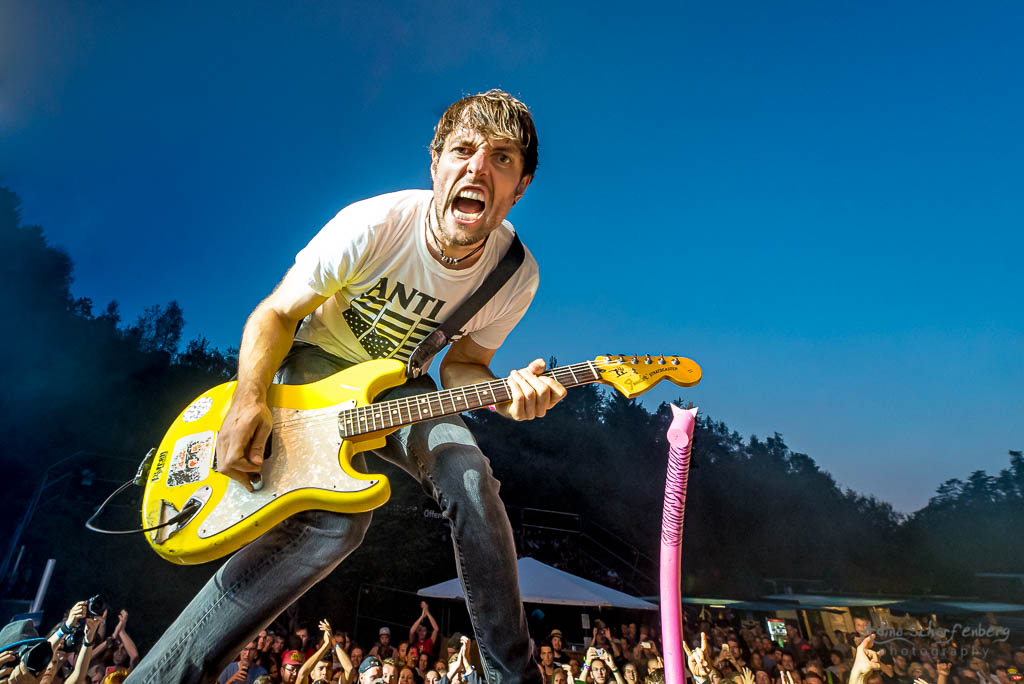 © Adina Scharfenberg Photography
All photos are copyrighted material and all rights are reserved. No commercial use without prior written permission via contact.
Sharing for private use is allowed with tagging!