Explore my world of concert photography​​
Adina Scharfenberg Photography
Capturing the energy and emotion of music​
"Which of my photographs is my favourite? The one I'm going to take tomorrow."
– Joe McNally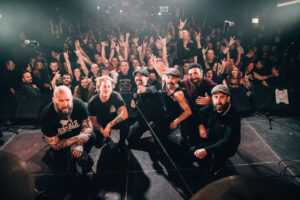 Welcome!!!
You are most likely here because you are looking for reliable and skilled event photographer. Maybe you've been brought here by meeting me a concert, by social media connections, by band connections or by googling for a concert photographer.
Then you will probably first want to have a look at my general portfolio or my full concert galleries.
I also have some special things on my homepage:
My Instagram account is much more frequently updated, please give me a like or just a comment what you think about my photos. My Facebook page I kinda forget sometimes to update, the photo quality is just not the best, but please like or give comments nevertheless. If you want to see more of my older concert pictures, go to my Flickr photo stream.
Please get in touch with any photo ideas you might have, or shows you need covering, either bands or solo artists, major festivals or local pubs, national or local media – the whole range of live music events considered.
All the content you will see on here is personally shot by me, therefore all the images are mine, but if you do want to share any of them on social media for private us, then I'm happy for you to do so. Bands and brands please contact me before.
And next time, you'll spot me at a concert, please say "Hello" to me.
You are musician or have a band and gonna have a concert in Berlin or the surrounding area? You look for a photographer who covers your concert?
You are a local band or artist looking for some live-action promotional material?
Need photos for a website or magazine review for a band or tour?
Then this is the place for you!
Send me a message with all the details, and maybe we gonna meet personally soon.